The Cloud: The future of XBRL reporting for Poland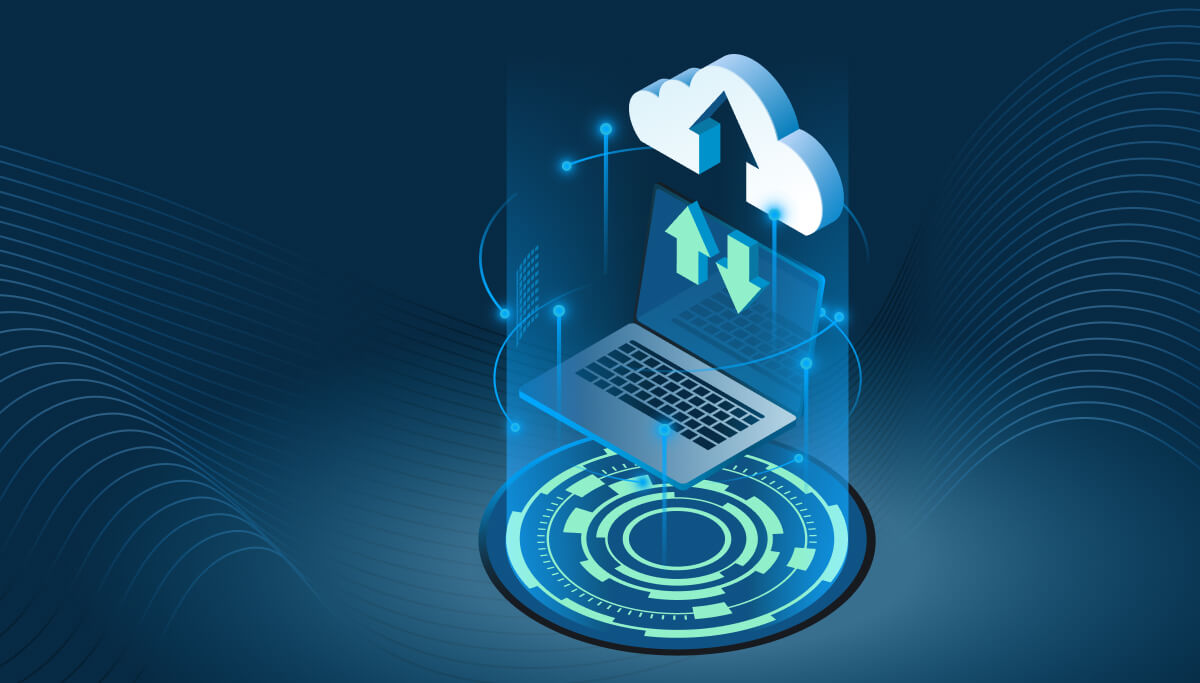 The cloud is the future for American XBRL reporting, and it will be the future for the Polish industry, too.
ParsePort is a cloud-based platform that brings cost savings and convenience to the table.
Our cloud solution enables quick data migration, updated taxonomies and improved functionality for all customers with minimal disruption to their workflow, ensuring maximum efficiency every step of the way.
More and more businesses are opting for cloud-based services in Poland.
From 2020 to 2021, an incredible 28.7% of Polish businesses have made the cloud leap making for a very interesting upward trend!
We took a deep dive into why.
America as a trendsetter for cloud-based data strategies
The US industry appears to be blazing a trail when it comes to tech integration. The latest research by Jack Flynn reveals that they are relying heavily on cloud services, a trend that is seeping over into the rest of the world.
The data shows that American businesses are moving in a clear direction.
At the beginning of 2022, 94% of businesses used cloud services, 67% of enterprise infrastructure was cloud-based, and 92% of businesses had or were working on a multi-cloud strategy.
Why is cloud so popular in the US?
Flynn's research highlights the US' embrace of cloud technology, with companies using the cloud for
data migration;
data storage;
and database management.
By facilitating safe, efficient operations at a fraction of traditional costs in time and resources, it is no wonder that its popularity has surged over the past few years!
The global cloud computing industry was worth $445.3 billion in 2021. The U.S. public cloud market is expected to reach $258 billion by the end of 2022.
The cloud is the future for American XBRL reporting, and it will be the future for the Polish industry, too.
Enterprises in Poland are taking to the cloud
It is undeniable that the most important trend in Poland's economy is the cloud, with forecasts of significant market growth.
The American is the trendsetter, and the Polish market has shown that it is reactive to the trends.
Cloud adoption continues at a steady pace
The latest report by the Central Statistical Office of Poland indicates that 28.7% of enterprises have opted for paid cloud computing services—an impressive rise compared to 2020.
Cloud-based solutions were the most popular among large enterprises (69.7%), while small businesses lag behind, with about 24% embracing cloud services thus far.
Cloud solutions appear to be here to stay as they continue their march towards becoming commonplace among Polish businesses.
A digitally-dynamic future
Not only the cloud, but the integration of technology as a whole is on the rise, making way for a more digitally-dynamic future.
According to data from 2021, over 95% of Polish enterprises had adopted at least one ICT security measure, and almost 19% used IoT devices or systems, with these solutions being heavily utilized by larger companies in particular.
These figures represent an increase compared to 2020's numbers, signaling that businesses are taking digital advances seriously.
ParsePort believes that the Polish market is fully ready to embrace cloud-based reporting.
How ParsePort provides businesses with the safest cloud platform for financial data
1. Our cloud platform does not store any data
Data integrity is a major concern for any business, so keeping your financial data confidential is essential for any reporting entity.
ParsePort has taken the approach of not storing any data in the conversion process.
After data is uploaded to the platform and processed, all data is deleted after 15 minutes, creating the highest quality of security and fully guaranteeing the protection of the content of financial reports.
2. Our cloud platform is environmentally friendly
From conversion to auditing, ParsePort is an expert in all facets of XBRL reporting, including the forthcoming ESG reporting.
Considering that the processes are carried out online, they have the smallest possible impact on the environment, and companies only bear the costs of actual computing power consumption, which also positively affects the economic aspect of this project.
Thus, the ESG approach is implemented in practice by ParsePort.
Keep your financial data safe and secure
With ParsePort's Cloud Platform, financial data is safe and secure as it makes its way into this brave new digital future of financial reporting.
Clients in Poland using our cloud platform
Major enterprises in Poland are already using ParsePort's Cloud-Based Platform for their financial reporting. This is why.
Why Patentus chose our cloud XBRL Converter: Speed and agility
Agile companies look for agile solutions. We at ParsePort are committed to fostering cooperation, agility, and excellence. Success comes from collaboration.
The experienced team at Patentus SA Capital Group realized that their goal could only be achieved through an agile and advanced solution, leading them to us.
This is what Krystyna Ligas, Chief Accountant of Patentus SA Capital Group, had to say:
Cooperation between the Patentus SA Capital Group and ParsePort was established in 2020 and continues to this day.

Patentus used the ParsePort XBRL Converter to convert the first annual financial report to ESEF. The report was successfully submitted in the KNF test environment.

It was similar to the submission of the first report in the annual ESEF environment.

A language barrier used to be our biggest obstacle but with ParsePort and thanks to the professional, competent and timely service provided by ParsePort employees, I managed to overcome it.

ParsePort fulfills its obligations under the contract in an exemplary manner. In 2022, we extended the scope of cooperation with ParsePort to include operational support, product support during and after working hours, and block tagging of notes. ParsePort fulfills the entrusted tasks in an exemplary manner and meets our expectations.
Why Kofola chose our cloud XBRL Converter: Excel compatibility
When it came time to make a decision about which XBRL converter would work best for Kofola ČeskoSlovensko a.s., Václav Novák, the Group Reporting Manager, had no trouble picking ParsePort – we were the only supplier that offered an Excel compatible product!
Minimal workflow impact thanks to Excel compatibility
Continuing to use their familiar software meant minimal disruption in their reporting process.
The method requires only two files: an annual report with the Excel mapping file and an annual report in PDF format. This allows them to quickly convert their reports into ESEF format.
Before the decision was made, we met with many different suppliers, and of all the ones we met, you were the only one who had a product that worked with Excel – which is something we really wanted.

The ability to continue working in Excel makes it much easier for us to operate in every aspect of the reporting process. Now, instead of learning new software, we just create an Excel file with annual data and mapping and a PDF file with our designed report, and then we can convert both files to an ESEF file.

I think we made a great choice [by] choosing ParsePort as our provider. – Václav Novák, Group Reporting Manager at Kofola ČeskoSlovensko
Interested in learning more about ParsePort's standing in the Polish market?
Read the original article on Magazyn IT, a publication dedicated to covering the latest IT solutions for the Polish market. Read 'ParsePort – XBRL made simple' by Magazyn IT here →
Revolutionize your financial reporting
Use our one-stop-shop XBRL solution for all of your reporting needs.