Mastering ESEF Reporting: Format, Block Tagging, Filing Deadline & Taxonomy Updates
ESEF is at the forefront of the digital transformation of financial reporting, which is rapidly changing the way financial information is shared and analyzed. This article breaks down what you need to know about the ESEF taxonomy, the reporting timeline, the filing deadline and more.
Discover our free guide on iXBRL tagging for ESEF
Simplify ESEF tagging with our online guide – know exactly what to tag, when to tag, and what not to tag.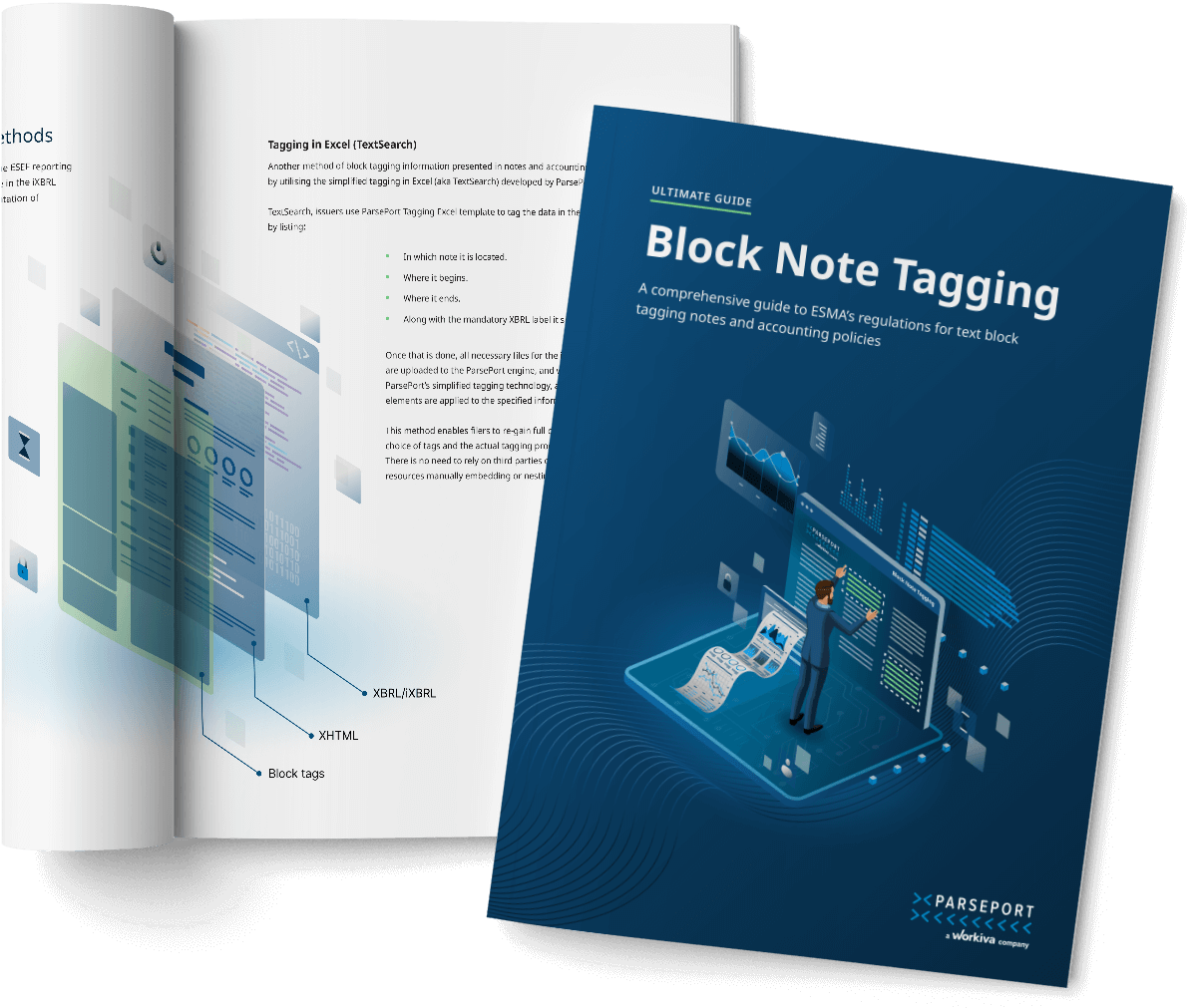 The Ultimate Block Note Tagging Guide (Free)
Complete block note tagging guide with step-by-step instructions, examples, and popular method comparison. Learn from our ESEF experts.
Make compliance a breeze with our user-friendly solution. Get started today.
Discover the ESEF package that's right for your reporting needs with ParsePort.