ESEF Requirements & the ESMA Mandate: What You Need to Know
If you are a company operating in Europe, then adhering to the ESEF reporting requirements is not a choice but a regulatory mandate. To help you navigate the ESEF requirements and understand the ins and outs of the ESMA Mandate, we've put together a comprehensive guide that highlights the most crucial aspects to know.
Explore our ESEF solutions
Easily convert, inspect and validate with our ESEF platform. Book a free demo today.
Speed up block tagging with TextSearch
With TextSearch, our Block Note Tagging solution, you speed up the tedious task of multi-tagging with the use of Excel.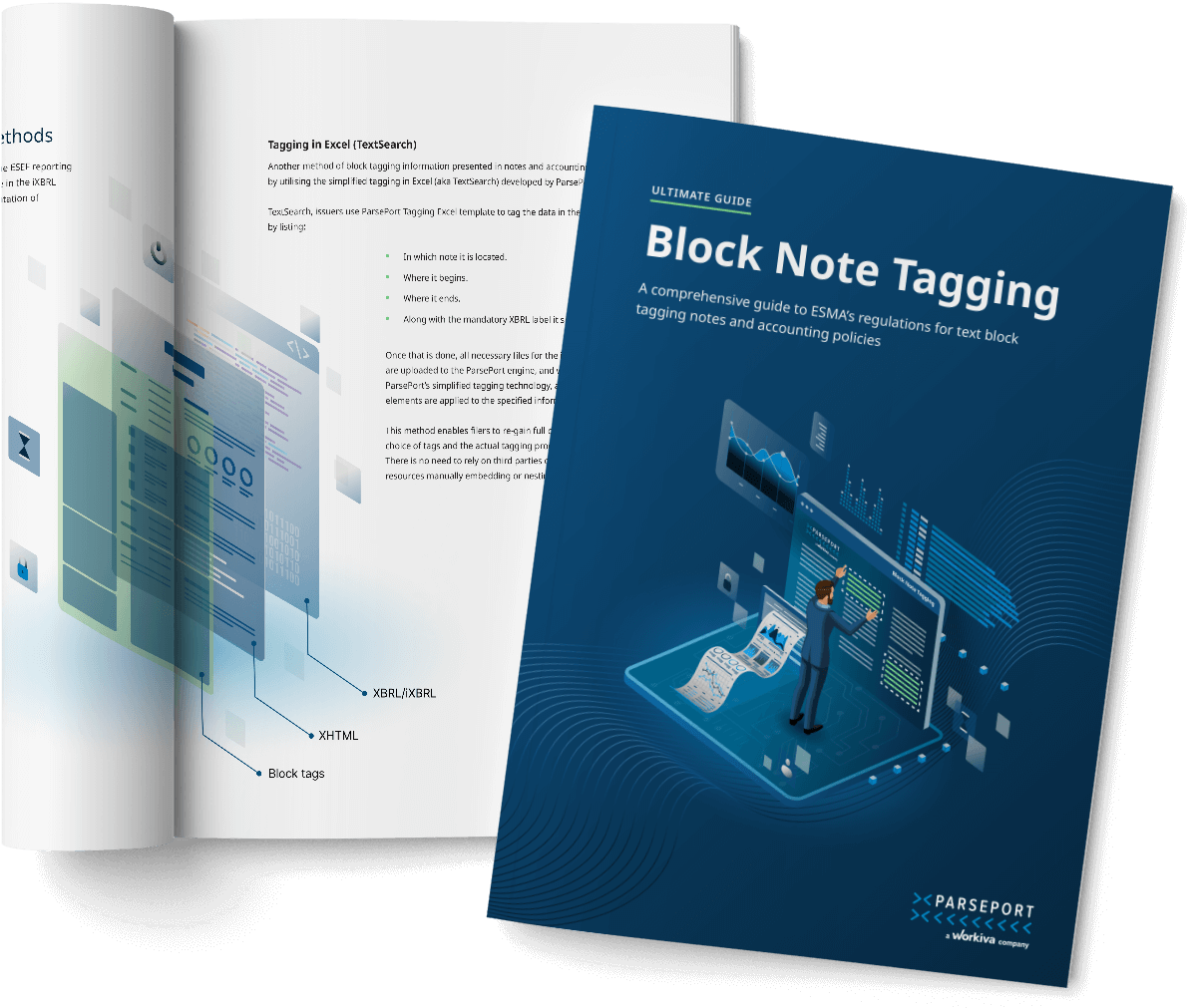 How to Block Tag notes to the financial statements
Complete ESEF block note tagging guide with step-by-step instructions, examples, and popular method comparison.
Always stay ESEF compliant
Eliminate compliance worries with ParsePort.
Error-free ESEF reports guaranteed.