Understanding iXBRL tagging for ESEF: What, When, & How?
ESEF requires you to tag your report with iXBRL. But what is iXBRL, and how can you ensure compliance with the ESEF mandate? We'll explore the basics of iXBRL, explain the two types of iXBRL tagging for ESEF including Block Note Tagging, and provide you with a comprehensive guide on what, when, and how to properly tag your report.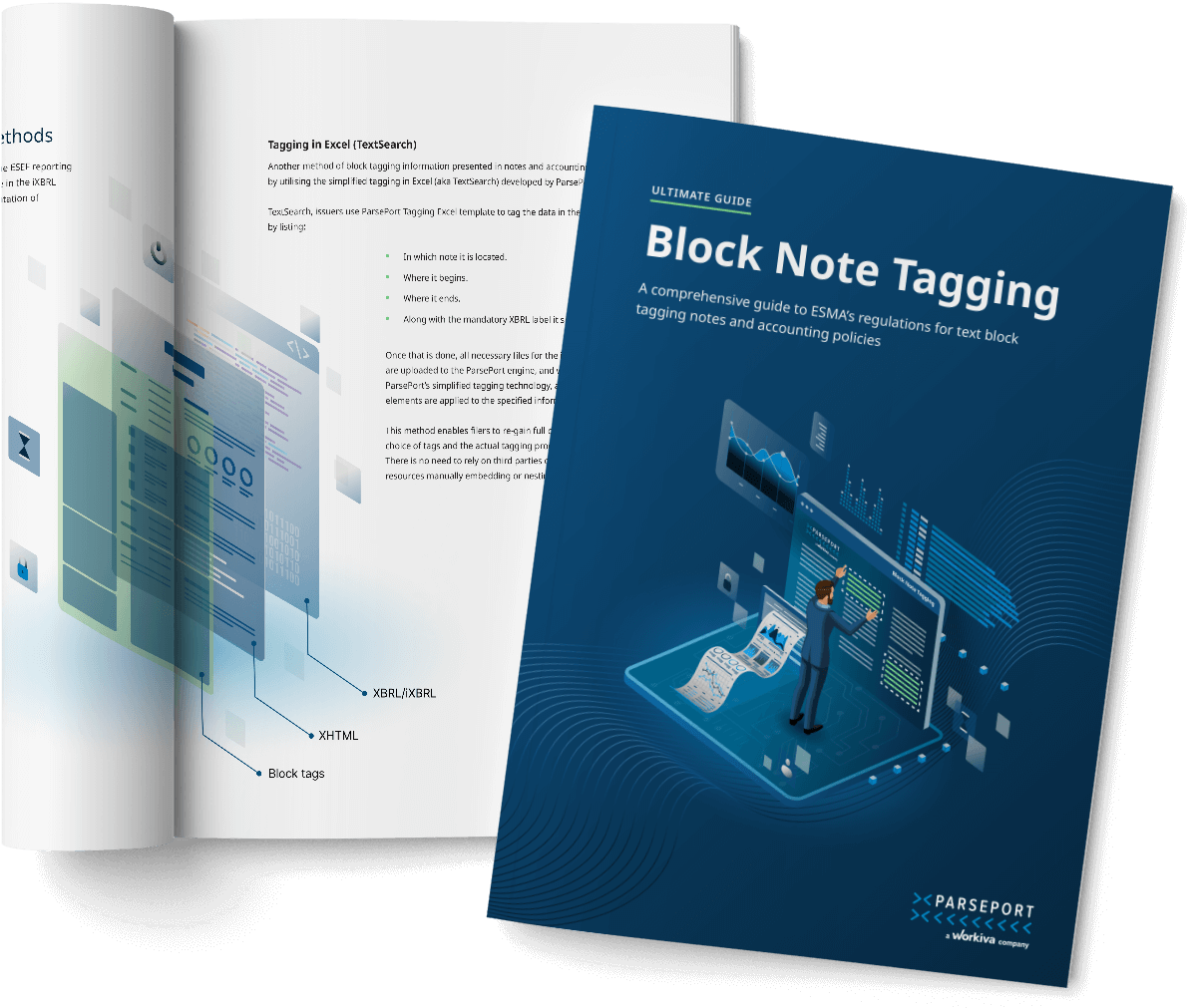 Download the Ultimate Block Note Tagging Guide (Free)
Complete block note tagging guide with step-by-step instructions, examples, and popular method comparison. Learn from our ESEF experts.
Save time with ParsePort's ESEF tagging assistance
Don't risk unreliable and incomplete reporting. Selecting the right ESEF tagging service is crucial for compliance.
Make ESEF compliance a breeze with our user-friendly solution.
Whether you're looking for conversion and inspection tools or a complete service with expert guidance, we have the expertise to help you every step of the way.